Shea is a Decade Old!
by Susan Rozmiarek
Happy Birthday
Shea!!!!
Yikes, I can't believe "the baby" is already 10 years old! Where does the time go???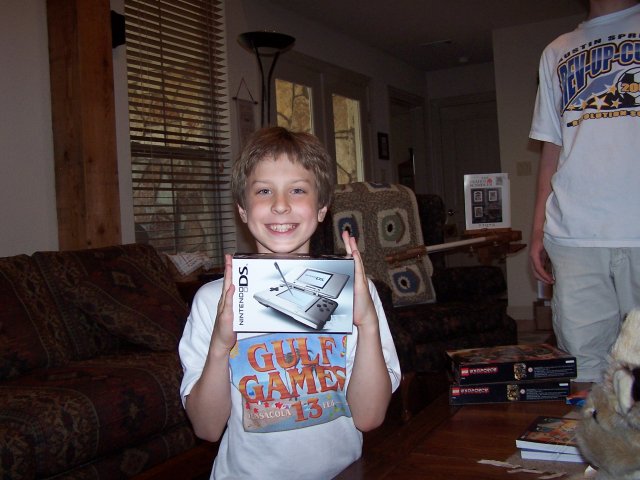 There's nothing like a new electronic toy to make a young boy happy!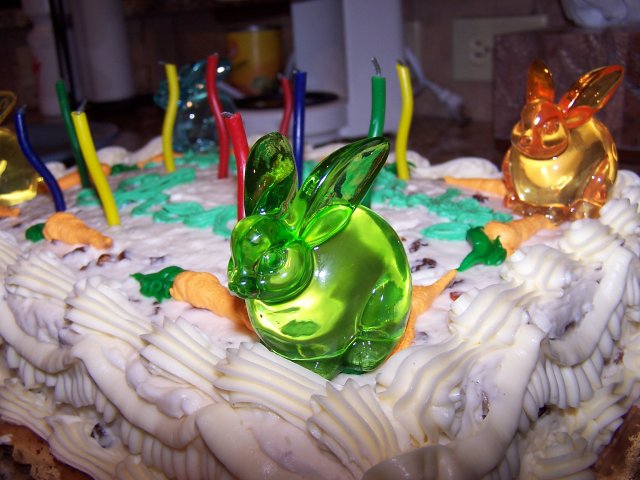 Yes, those are "crystal" bunnies on a carrot cake. Shea is still obsessed with rabbits. Look at all that gooey, rich frosting. We preceded this cake with some of his favorite foods for dinner, hotdogs and tater tots. Talk about a stomach ache.....
Posted by susanroz at
2:22 PM
|
Comments (0)