What Spring?
by Ed Rozmiarek I thought Easter was suppose to be the start of Spring not Summer. Where did Spring go?!? 96 degrees on April 16? Looks like a long hot summer this year. And where's the rain?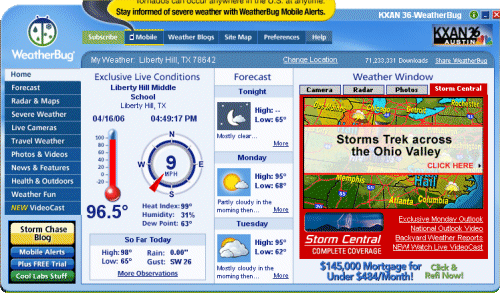 Susan and I knew it was going to be hot today but we decided we needed to get some yardwork done anyway. We started after lunch and came in around 4:30. The thermometer on the front porch was reading 95 and the WeatherBug site at the local middle school was reading over 96. So much for trying to beat the heat this year.
Happy (Hot) Easter to everyone!
Posted by Ed Rozmiarek at April 16, 2006 5:05 PM