Warning: A teenager now lives here.
by Susan Rozmiarek I'm a little late in posting this:
Happy 13th Birthday
Kevin!!!!
Yes, Kevin is officially a teenager now although he's already been acting like one for some time. We took him out to eat at one of his favorite restaurants, Joe's Crab Shack to celebrate. While we were there, some girl kept text messaging him on his cell phone. Yikes, he's growing up too fast!
Here he is opening up one of his presents after soccer practice. He is so busy with soccer these days he hardly has time for anything else.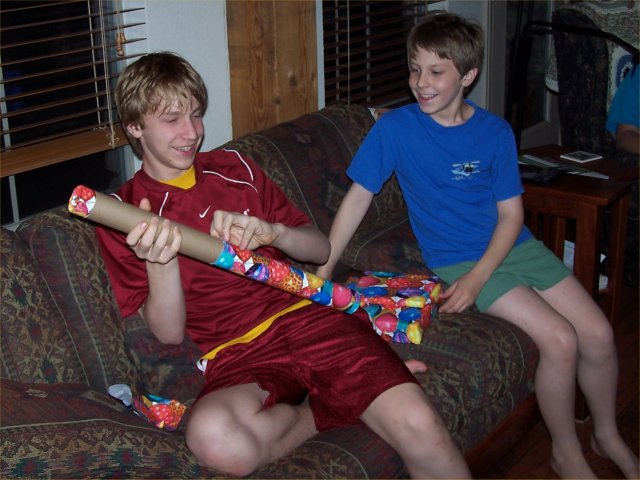 Posted by Susan Rozmiarek at April 11, 2006 4:53 PM