Communing with Nature
by Susan Rozmiarek We have lived here out here exactly one month now and one of the things we are enjoying is the abundance of wildlife in the neighborhood. I love trying to identify birds, bugs and flowers and there are plenty to be found right around our house. Here are a few of the critters we've spotted: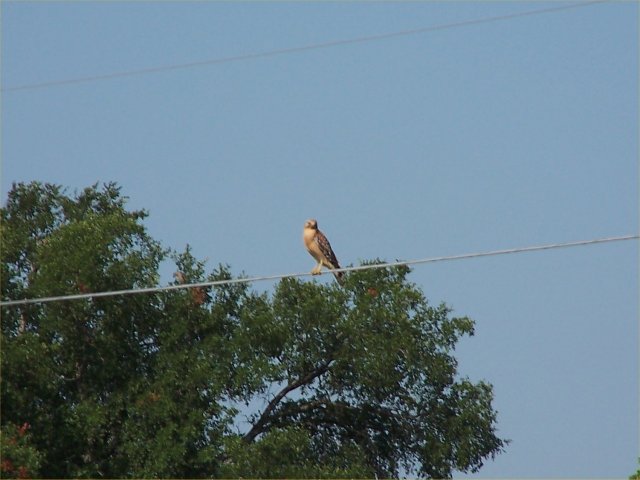 There are always hawks flying around here. I'd hate to be a small mammal with these guys around. I was able to snap a photo of this one on our power line.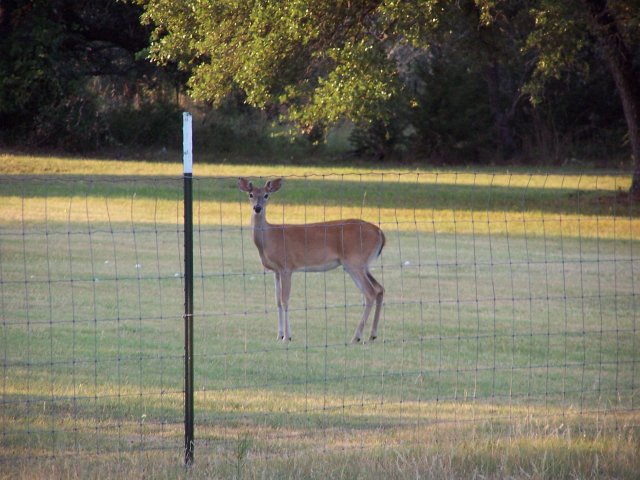 We see deer every day. They are often in our yard early in the morning and in the evening. The spotted fawns are especially cute. Our dog is usually too lazy to chase them out. He's going to have to start doing his job if I ever hope to have a garden.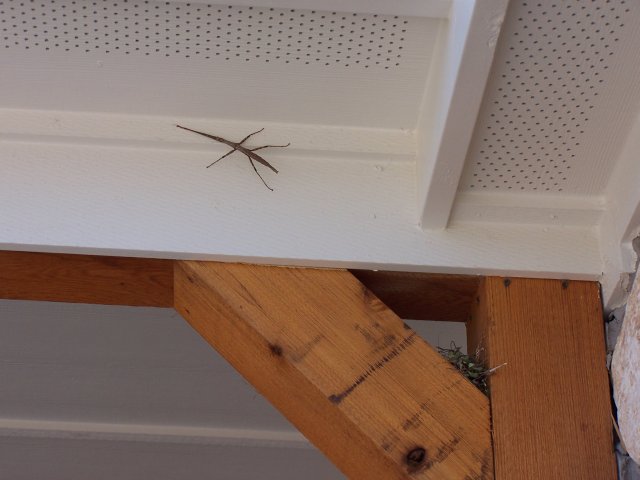 The boys discovered a bush in the front yard that was covered with walking sticks in the evening. Some of them were quite large. This one was on the house the next day. Notice the bird nest started between the beams. Some house finches were working on this but have since quit. Just like me, they have trouble finishing projects that they start!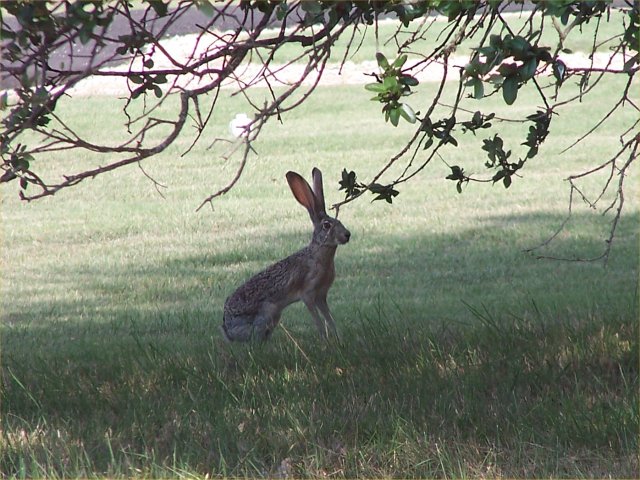 I was out ridng my bike around the neighborhood and saw a jackrabbit. I don't know if this is the same fellow, but this one was near our house a few days later. Ed was able to get a picture of him through the window. We think that he is a
Black-tailed Jack Rabbit
.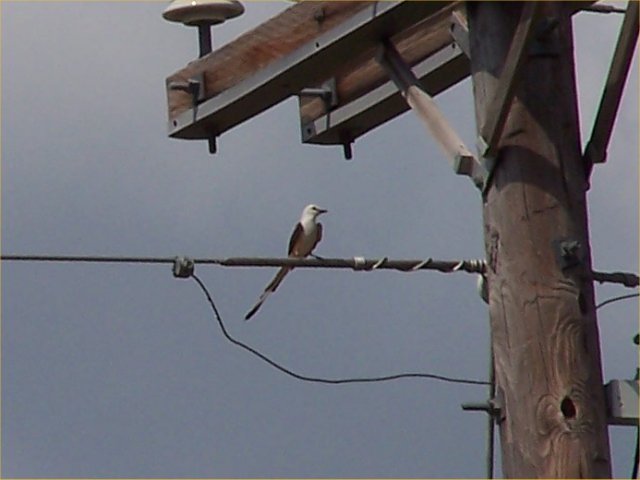 Here is another interesting bird I've spotted, a Scissor-tailed Flycatcher. It has a long tail that looks like scissor blades.
There are also many, many types of wildflowers growing all over the place. Perhaps I'll devote a separate entry to them.
Posted by Susan Rozmiarek at July 3, 2005 9:30 PM