First plumbing
by Ed Rozmiarek Christmas afternoon, looking for a reason to get outside and enjoy the warmest temperatures in several days, we decided to drag the boys away from their new video games and visit our new house to see if there had been any progress this week. We werenít expecting much since it was Christmas week and it had been very cold for several days this past week. We received what we expected, little progress, but at least some progress.
When we pulled up to the lot, we saw several pipes sticking up out of the foundation fill. Upon examination, we determined that the pipes were the sewer & drainage lines. While not very exciting, it was another small step forward.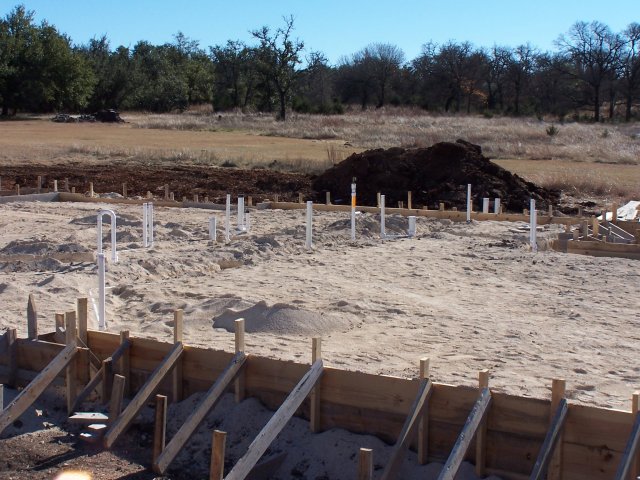 The drainage pipes go in.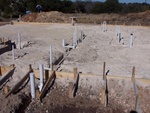 Pipes, pipes and more pipes
These weekly visits are turning out to be a lesson in Home Building 101. Todayís lesson is that even the drainage pipes are inspected. During our visit I noticed that one of the pipes had a big orange inspection sticker with a few notes on it. Also, most of the pipes were completely sealed and there was a pressure gauge on one of the riser pipes. It seems that they were testing that the pipes would not leak air and therefore not leak water. Something I donít want happening with pipes running under the foundation.
Posted by Ed Rozmiarek at December 28, 2004 9:58 PM