Merry Christmas!
by Susan Rozmiarek


Merry Christmas!!!!!!!!!!!!!
Happy holiday-of-choice!!!!!
I hope that everyone is enjoying the festivities of the season and time off with their families. I'd like to thank those of you who have been reading my blog this past year. I truly appreciate the kind comments I've received. I hope to continue my digital gaming "scrapbook" into the next year.
As I write this, Christmas morning is winding down after a way-too-early start with kids eager to tear through their presents. Things have quieted down now although the new Zelda video game is playing in the background and there is the constant rattle of Legos. Had you come over to our house last night, you would have found this cozy scene in our living room.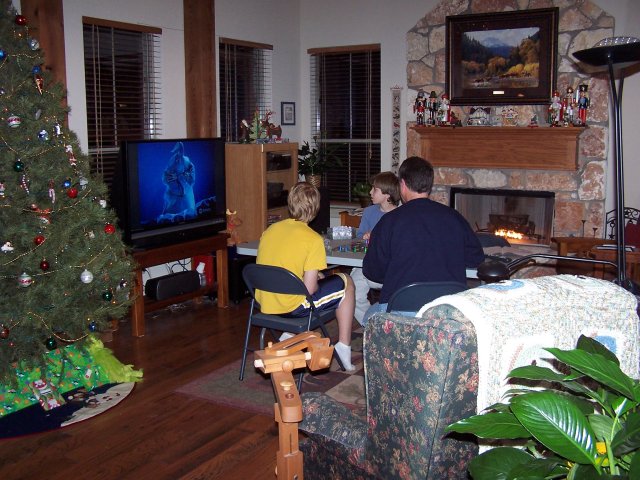 Christmas Eve games by the fire.
That's Ed and our two sons playing Dragonland, a simple roll-and-move set collecting game with a few Knizia twists. We had seen the movie Eragon the day before, so a dragon themed game was a must. The weather was cold and wet, so we got a fire going and enjoyed our game to the accompaniment of Christmas specials on TV and twinkling lights all around us. Do you recognize the scary fellow captured on the TV screen? Later Ed made Christmas cookies which we enjoyed with hot chocolate. All-in-all, it's been a fine and peaceful Christmas.


Posted by Susan Rozmiarek at December 25, 2006 9:43 AM