Construction Begins
by Susan Rozmiarek Itís been a stressful couple of weeks getting this house off (or is that on?) the ground. The first major hurdle was getting the building loan. The big unpleasant surprise there was that we had to come up with the cash for the loan down payment without being able to apply all the equity we have in our current house. Then we had to deal with numerous time delays involving paperwork with errors and an appraisal that came up $20,000 short. After a few panic attacks and numerous phone calls though, we got everything signed to commit ourselves to a lifetime of poverty in a really cool house. (Okay, Iím exaggerating slightly).
Now, you might think that once you set your builder loose on the project you can just sit back and watch. I know I did. Nope. I spent the last few days scurrying around the county getting a septic permit and arranging for electricity. We may be moving out to the wilds of the country, but we are certainly not moving off the grid. Apparently, the home owners, not the builder are required to set up those basic comforts. Eventually, I get to drive to a far, far away little town in the boondocks to set up the water as well.
When I finally made it out to the lot yesterday to post the septic permit, my eyes met a sight that made all the hassles of the previous week worthwhile. The ground had FINALLY been broken. Work had started on the house that we had been planning and waffling over for years. It wasnít all that much. The building site had been bulldozed and a culvert and gravel driveway had been put in, but it was enough to shock me into realizing that the dream was finally going to be a reality.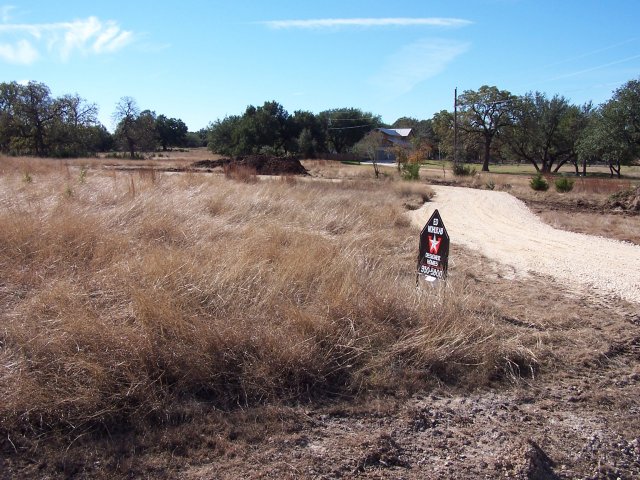 It starts! The culvert and temporary driveway are in.
Posted by Susan Rozmiarek at December 5, 2004 3:17 PM